Health Central Hospital issued the following announcement on Sept. 23.
Even with #summer behind us, it's still important to stay #hydrated, particularly when participating in #sports. Find out what #athletes should know about #dehydration, over-hydration, and when to provide more than #water to recover. Harrison Youmans, MD, explains.
Your body contains muscles, bones, blood and tissue, but most of all, it contains water. Water makes up 55 to 65 percent of adult bodies. Muscles and kidneys contain 79 percent water, and bones and the brain are close behind at 73 percent. That's why it is essential to help the body stay hydrated so it can function at peak performance.
But we lose water all of the time through breathing, sweating and urinating. Just a 2 percent loss in body weight due to water loss leads to dehydration—a condition that can reduce strength by 2 percent, power by 3 percent and endurance in athletes by 10 percent. According to the National Academy of Sports Medicine, dehydration can affect cognition, coordination, response time, tracking, short-term memory, attention, focus and fatigue.
Even worse, severe dehydration can lead to changes in heart rate, blood pressure and body temperature. And, because your body doesn't have the water to cool itself off by sweating, dehydration can contribute to a dangerously high body temperature, resulting in hyperthermia or heatstroke.
Original source can be found here.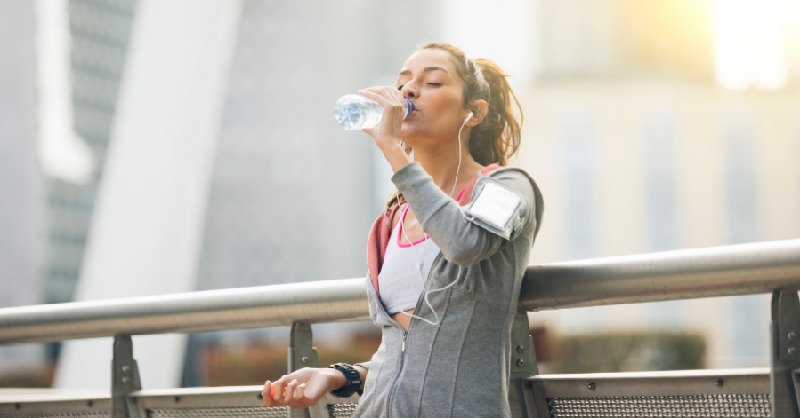 Source: Health Central Hospital